Profile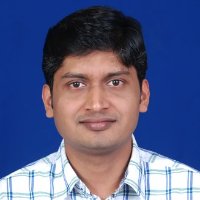 Brief Profile:
Dr Sandeep Deshmukh completed his PhD from IIT Bombay and has been working in Big Data and Hadoop ecosystem for 7+ years. He has executed complex projects in different domains in a distributed computing environment. He loves teaching and interacting with people and has conducted numerous workshops on Hadoop and Apache Apex. Currently Sandeep is a Trainer and Consultant for Big Data, Hadoop and Apache Apex.
Industrial Experience
Engineer at DataTorrent building an unified Batch and Stream processing engine
Asst. Vice President & Data Scientist at Reliance Industies Ltd.
Senior Domain Expert at Persistent Systems Ltd.
Academic
Adjunt Professor at PICT, Pune since October 2016
Industry Relations Chair, IEEE Pune Section 2015, 2016
Executive Committee Member, IEEE Pune Section 2017-till date
Conducted credit course at IIIT Jabalpur on Hadoop
Resource Person in many Faculty Development Programs
Numerous workshops for Students
Apart from this, Sandeep is also involved in Academics at different levels
On Advisory board of

BATU, Lonere, Maharashtra
VIIT, Pune, Maharashtra
MMCOE, Pune, Maharashtra

Regularly delivering invited talks in colleges
Evaluation of masters thesis as external examiner
Academic Background
MTech & PhD from IIT Bombay
BE from VNIT (formerly VRCE), Nagpur
Trainings Offerred
Stream processing using Apache Apex
Data Science Basics
Data Science for Executives
Advanced Data Science
Course details
Upcoming courses
The next course is scheduled as per details below:
Early bird registration ends 15 April 2017. Please visit registration page for details.
Registration
Money Back Guarantee
If you are not happy with the training, we offer 100% money back guarantee.
Corporate Clients


Past courses
Course
Date
Venue
Faculty Development Program
18 March 2017
Lovely University, Jalandhar, Punjab
Apache Apex
as DataTorrent employee
11 Feb 2017
Hilton Conrad, Pune
Fundamentals of Big Data and Hadoop
6, 7, 8 Jan 2017
Knowledge Port AG,J M Road, Pune Map
Apache Apex
as DataTorrent employee
18, 19, 20 Jan 2017
Knowledge Port AG, J M Road, Pune Map
Fundamentals of Big Data and Hadoop
29, 30 Dec 2016
Corporate Training at Mindstix Labs
Apache Apex
as DataTorrent employee
15, 16 Dec 2016
DataTorrent Office, Pune
Fundamentals of Big Data and Hadoop
Sept-Nov 2016
Corporate Training at Genius Minds Consulting and Services
Fundamentals of Big Data and Hadoop
July-Aug 2016
VIIT, Pune
Fundamentals of Big Data and Hadoop
June-Aug 2016
Pune
Fundamentals of Big Data and Hadoop
March-April 2016
Pune
Contact Details
Email: sandeep.deshmukh@gmail.com
Mobile: +91 91589 86873